ELUVEITIE Confirmed For Germany's Ragnarök Festival
November 17, 2012, 4 years ago
Swiss folk metallers ELUVEITIE are the latest acts confirmed for Germany's Ragnarök Festival, which will celebrate its 10th anniversary next year, with a two-day affair running from April 5th to April 6th, 2013 at the Stadthalle in Lichtenfels.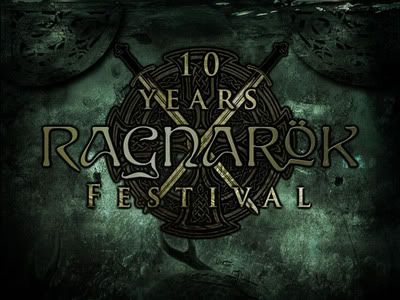 Current Ragnarök Festival line-up: ABINCHOVA, AGRYPNIE, ASENBLUT, AVA INFERNI, CARPATHIAN FOREST, DARKEST ERA, DER WEG EINER FREIHEIT, DORNENREICH, EÏS, ELUVEITIE, FJOERGYN, FLAMMENSTURM, HELRUNAR, HERETOIR, MALADIE, MENHIR, NOCTE OBDUCTA, NOTHGARD, OBSCURITY, RIGER, SECRETS OF THE MOON, SHINING, UNDER THAT SPELL, VREID.
Tickets are on sale at this location.