GRAVEYARD Shooting 'Endless Night' Video
October 4, 2012, 4 years ago
Swedish classic rockers GRAVEYARD are shooting a new video, for the song 'Endless Night', from the band's upcoming Lights Out album.
Commented the band: "The boys in the 'yard are heading back to Stockholm to wrap yet another video - this time for the song 'Endless Night'. Without giving away too much there will be a touch of Alfred Hitchcock, it will involve nighttime activities and last but not least Joakim will be back on vocals again for this one. Expect the unexpected, but with a title like 'Endless Night' you're in for something to remember... Lights out."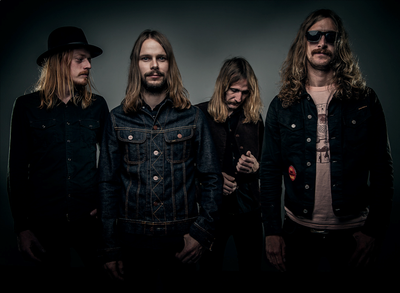 Graveyard recently unveiled the official video for their new single, 'Goliath', from Lights Out. The clip was produced by Artur Wolgers / Dea Saracevic from Mexico86 Production.
The artwork for Lights Out, which will be released on October 26th via Nuclear Blast, can be seen below:
Lights Out tracklisting:
'An Industry Of Murder'
'Slow Motion Countdown'
'Seven Seven'
'The Suits, The Law & The Uniform'
'Endless Night'
'Hard Time Lovin''
'Goliath'
'Fool In The End'
'20/20 (Tunnel Vision)'
Updates to follow. For more visit Graveyardmusic.com.