HAMMER HORDE – Vinlander Preview Trailer Posted
December 12, 2011, 7 years ago
Viking metallers HAMMER HORDE have posted a preview trailer for their upcoming Vinlander album. Check it out below:
The band recently revealed the cover artwork for their forthcoming album, Vinlander. The concept is based on the album's title track, and was created by the hand of legendary Belgian artist Kris Verwimp (ARKONA, MANEGARM , SUIDAKRA). Check it out below: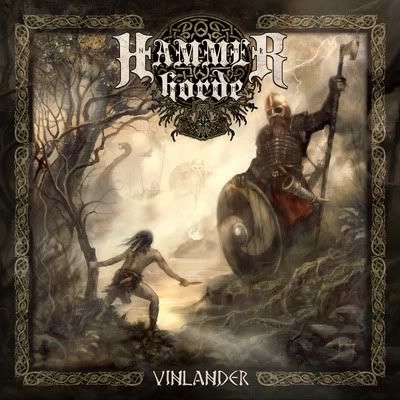 Vinlander tracklisting:
'Infinite Warthirst'
'Vinlander'
'Hero's Heart'
'Oathkeeper '
'Hymn Of The Fjords'
'Riders Of Annihilation'
'Archaic Offerings'
'Led By The Ancient Light'
'Midgårdian Revelry'
'Hoddmímir's Holt'
'The Curse Of Andvari'
The release date for Vinlander, which was mastered at Finnvox Studios by Mika Jussila, is planned for early 2012 via Storm Surge Records. An exact date will be announced soon. Pre-orders will begin on February 1st, 2012.