HONEYMOON SUITE Guitarist Derry Grehan - "We're Getting That Itch Again To Put Something New Out"
March 1, 2013, 4 years ago
HONEYMOON SUITE guitarist Derry Grehan is featured interview on The Show with David Burrows. It begins in the clip below at the 6:46 mark.
Honeymoon Suite recently updated their tour schedule. Their complete itinerary is available below:
March
2 - Sarnia, ON - Stubborn Mule Club
July
1 - Vernon, BC - venue tba
12 - Gilbert Plaines, MB - venue tba
13 - Port Severn, ON - venue tba
27 - Lemeque, NB - venue tba
August
8 - Penticton, BC - venue tba
21 - Lethbridge, AB - venue tba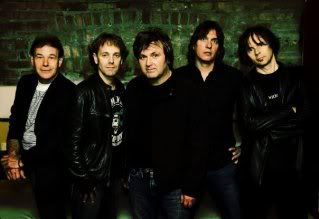 Honeymoon Suite released a new single last year entitled 'If Tomorrow Never Comes'. Click the widget below to purchase via Amazon.com.