LUCA TURILLI'S RHAPSODY To Reveal Identity Of New Singer Tomorrow
March 29, 2012, 7 years ago
LUCA TURILLI'S RHAPSODY have posted the following update:
"We just wanted to update you about what is happening around the so-long-awaited news we are going to release shortly.
The news is "ready to go" and we sent it to the record company yesterday for the final check but as it is not a "normal" news based on text only but instead it is a "top priority" news based on a video trailer, the coordination between Nuclear Blast European and US office has to be respected and is essential for the same spread of such news on all the medias of the world.
Therefore it was just agreed with Nuclear Blast to release it tomorrow at 2 PM, European time, in order to give enough time to the US office to be prepared. Normally the US office needs a video news a couple of days before to be ready in time but in this case was not possible because we just finished the mix and so we could prepare the video just yesterday.
One last thing: please remember always that we try to do our best and we are the first ones willing to present our singer and anxious to announce this important news as soonest. And just imagine the state of mind of our singer looking forward to revealing his identity to the world.
Peace and respect to all of you (and possibly back from you to us ha ha)."

The band recently recorded a video in Stockholm, Sweden, for one of the singles off their upcoming album, Ascending To Infinity. The track is called 'Dark Fate Of Atlantis' and the director is Owe Lingvall at Dream Day Media (THE RASMUS, KAMELOT)
The band commented: "We are impressed by the visionary style of Owe's works. For a band willing to sound and look cinematic like Rhapsody there was no better choice possible. The video will be spread for free around the world in the beginning of April. Our friend Owe will also be responsible for a bonus DVD including the video, the "making of" documentary related with it and exclusive interviews with all the Rhapsody band members. Nuclear Blast will release this extra DVD with a playtime of more than one hour in the limited edition of the new upcoming album Ascending To Infinity, to be released worldwide on June 29th - An additional gift to all our fans around the world!"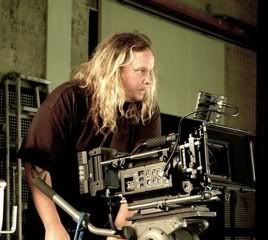 Rhapsody recently unveiled the new cover artwork for Ascending To Infinity, due out on June 29th in Europe via Nuclear Blast (North American release date to be confirmed). The illustration was realized once again by Felipe Machado Franco, also known for his work for bands like BLIND GUARDIAN, RHAPSODY OF FIRE, RAGE and IRON SAVIOR. Check it out below:
With over 60 minutes of music, the tracklisting to Ascending To Infinity is as follows:
'Quantum X'
'Ascending To Infinity'
'Dante's Inferno'
'Excalibur'
'Tormento E Passione'
'Dark Fate Of Atlantis'
'Fantasia Gotica'
'Clash Of The Titans'
'Of Michael The Archangel And Lucifer's Fall'
I. 'Alma Mundi'
Ii. 'Fatum Mortalis'
Iii.' Ignis Divinus'