METALLICA Celebrate Download Festival's 10th Anniversary With Massive Black Album Show; Set-List, Photos, Video
June 10, 2012, 5 years ago
To help celebrate the 10th anniversary of the Download Festival last night (June 9th), METALLICA performed a massive two-hour set of classics including the band's crossover monster, The Black Album, at this exclusive UK stop.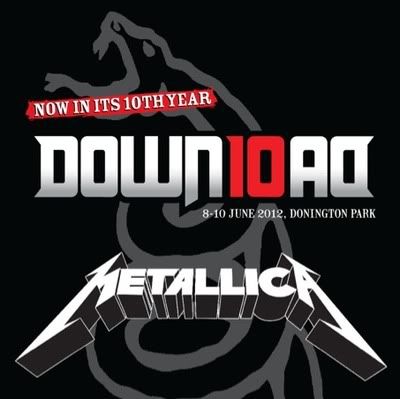 Metallica's set-list included:
'Hit The Lights'
'Master Of Puppets'
'For Whom The Bell Tolls'
'To Hell And Back'
'The Struggle Within'
'My Friend Of Misery'
'The God That Failed'
'Of Wolf And Man'
'Nothing Else Matters'
'Through The Never'
'Don't Tread On Me'
'Wherever I May Roam'
'The Unforgiven'
'Holier Than Thou'
'Sad But True'
'Enter Sandman'
Encore:
'Battery'
'One'
'Seek And Destroy'
Check out more photos at this location.
Check out a two minute video clip on Facebook.