OBSESSION - Order Of Chaos Release Party To Take Place In Naugatuck, CT
February 18, 2013, 4 years ago
OBSESSION, featuring vocalist Michael Vescera (ex-LOUDNESS, ex-YNGWIE MALMSTEEN), return to Cook's Café in Naugatuck, CT on April 27th. This will be the official release party for the band's new album, Order Of Chaos. Go to this location for event details.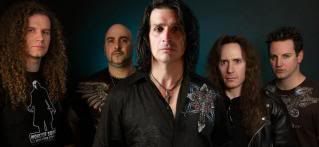 Obsession released Order Of Chaos on October 3rd, 2012 in Europe and October 9th in North America through Inner Wound Recordings, and on September 19th in Japan through Spiritual Beast. The tracklisting is as follows:
'Order Of Chaos'
'Twist Of The Knife'
'Forbidden Desire'
'When The Smoke Clears'
'License To Kill'
'Wages Of Sin'
'Cold Day In Hell'
'Act Of God'
'Mercy Killing'
'Dark Shadows'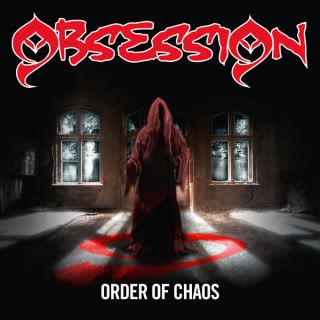 The Japanese edition of the album features the exclusive bonus track, 'The Damned'.
Vescera commented on Order Of Chaos in an earlier interview with BW&BK;:
"It's a cross between Carnival Of Lies and the early Obsession stuff. I think it's geared more towards the older sound, the straightforward metal like the Marshall Law album ('84), but you can hear some of the Carnival sound in there, too."
Check out BraveWords.com's review of Order Of Chaos at this location.
The track 'Wages Of Sin' is streaming below along with an album teaser: