REVERENCE Upload Video For 'After The Leaves Have Fallen'
January 25, 2013, 4 years ago
Detroit, Michigan-based power metal band REVERENCE have released their new video, for the track 'After The Leaves Have Fallen', featured on the band's debut studio album, When Darkness Calls, released via Razar Ice Records. The new clip can be seen below:
Reverence features vocalist Todd Michael Hall (JACK STARR'S BURNING STARR, HARLET), guitarist Bryan Holland (TOKYO BLADE, ARREST), drummer Steve "Dr. Killdrums" Wacholz (SAVATAGE, CRIMSON GLORY), bassist Ned Meloni (Jack Starr's Burning Star, FUNNY MONEY) and guitarist Pete Rossi.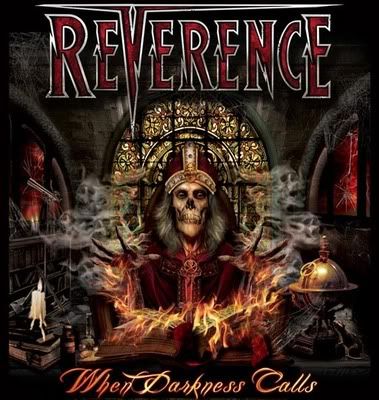 The tracklisting for When Darkness Calls is as follows:
'When Darkness Calls'
'Bleed For Me'
'Phantom Road'
'Devil In Disguise'
'Too Late'
'Gatekeeper'
'The Price You Pay'
'Monster'
'Revolution Rising'
'After The Leaves Have Fallen'
'Vengeance Is Mine'
Bonus Track:
'Lost Generation'
More on Reverence at this location.