SAIGON KICK Guitarist Jason Bieler Launches Online Fan Q&A
July 16, 2014, 3 years ago
Saigon Kick guitarist Jason Bieler has invited fans to throw some questions his way via Facebook, which he'll be only too happy to answer. Following are a couple questions that have been submitted and Bieler's answers: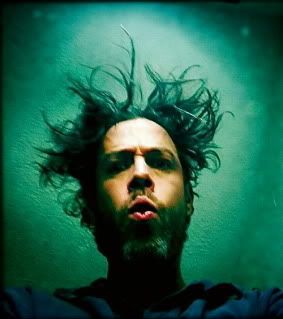 Q: Any chance you cold make a heavy version of "Victoria"?
Bieler: "You mean have her over-eat until she was obese?"
Q: Although I get the live playlist from first two albums, just wondering if you ever get the urge to play live anything off Water or Devil In The Details albums?
Bieler: "Yeah, I would love to dive into that stuff at some point and I am assembling a live thing that will probably included a few things from those albums. I totally understand Matt's feelings and agree we should be doing music we created together at this point."
Post questions to Bieler at this location.
Bieler is back with another playthrough, this time for "Victoria" from the band's fourth album:
"As requested, here is the solo to 'Victoria' from the Devil In The Details album. I guess it has a bit of a Gypsy Jazz thing going on, but in reality it is a lot more simple. Hope you enjoy it! I used the Axe FX 2 into an API mic pre and the Brownface stock setting on the Fractal."
Bieler previously issued the following clip:
"Here is a wee bit of 'The Lizard' including the solo bit, at least the way I remember it. Nothing too shred-tastic but some of you asked for it."
Check out Bieler's YouTube channel here.
Click here for a new interview with Bieler conducted by BraveWords scribe Carl Begai.