SERENITY IN MURDER And ANCIENT BARDS Team Up For Limited Edition Split EP
November 4, 2012, 4 years ago
Japan's SERENITY IN MURDER and Italy's ANCIENT BARDS have teamed up for a split EP entitled Prelude To Awakening. It is limited to 800 copies, available via digital retailers and on the upcoming Extreme Metal Over Japan Tour.
The tracklist features 'Nocturnal Damned' by Serenity In Murder and 'Across This Life' by Ancient Bards. For more information check out the Serenity In Murder and Ancient Bards Facebook pages.
Serenity In Murder, who are signed to Spiritual Beast Records for Asia, released their debut album The First Frisson Of The World on September 14th, 2011. It is now available in the US via Amazon.com; click the widget at the bottom of the page to order.
The tracklist is as follows:
'The First Frisson Of The World'
'RequieM'
'Defenders Of The Faith'
'Horn Of Ending'
'The Tragedy'
'Defamiliarization'
'The Holocaust To Dead Line'
'Infact Bellum'
'In Hell Of Heaven'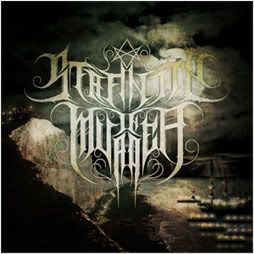 The album was produced by METAL SAFARI guitarist Hiro and features female vocalist Emi. More info can be found at:their official website and on Facebook.