SPIDER ROCKETS To Release Bitten Album In June; Artwork, Tracklisting Posted
April 4, 2012, 7 years ago
New Jersey-based rockers SPIDER ROCKETS will release their new album, Bitten, on June 5th in North America, with the album artwork and tracklisting now revealed.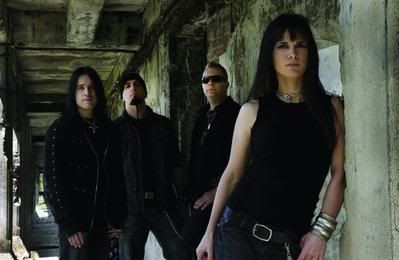 Lead Singer Helena Cos spoke about Bitten: "With this record, we made a focused effort to concentrate on the art of song-crafting and streamlining while still rocking hard... I think the album is all the better for it."
On Bitten, the band worked once again with producer Eric Rachel in New Jersey. In South Florida, Ryan Sambrook provided additional production and Zach Ziskin mixed the album. From both a compositional and performance standpoint, Bitten is the group's strongest work to date. Long before completion of the record, an early rendition of one stand-out track 'Scream', garnered over 35,000 hits on YouTube without any promotional efforts and no official release. It is available for viewing below:
Spider Rockets was one of the last acts famed manager Bill Aucoin (who has managed acts including: KISS, LORDI, TANTRIC and others) was contemplating taking on. When Aucoin passed away in 2010, his long time partner and companion, Roman Fernandez, took over day-to-day management of Spider Rockets. Fernandez did this because he truly believes in the band and wants to make sure Spider Rockets continue following in the legacy of Aucoin.
Spider Rockets will be lining up national tour dates in support of the album with the first show scheduled for June 9th at Sherlock's in Erie, Pennsylvania. More dates are expected to be announced shortly.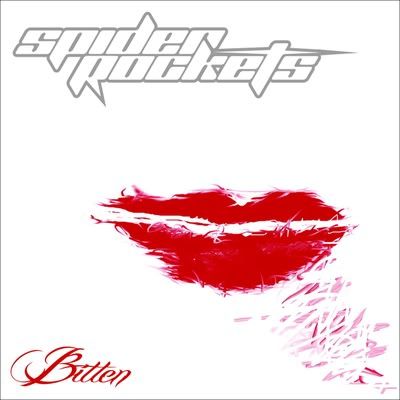 Bitten tracklisting:
'Going Down'
'So High'
'Scream'
'Don't Need You'
'Break'
'Gasoline'
'Twilight Zone'
'Better When It's Loud'
'Nothing Left'
'Bring Me Around'
More on Spider Rockets at this location.