Symphonic Metal Project UPON WINGS Unites Grammy-Nominated Glenn Brown And Anne Erickson; Debut Single Out Now
March 6, 2012, 8 years ago
UPON WINGS release the debut single, 'The Dream', today (March 6th) via iTunes, Amazon MP3 and Google Music.
'The Dream' is the result of a collaboration between classically-trained mezzo-soprano Anne Erickson and Grammy-nominated producer Glenn Brown (EVANS BLUE, THE VERVE PIPE). Stream the track below:
Upon Wings hails from the US and can be described as symphonic metal with a classical influence. After creating the idea for Upon Wings, singer Anne Erickson – who is also a music journalist for Gannett, Gibson Guitar, Loudwire and radio host and managing editor of Audio Ink Radio – entered the studio with Michigan-based, Grammy-nominated producer and engineer Glenn Brown to put the ideas onto tape. The result is Upon Wings' debut single, 'The Dream', a song with a strong Euro-classical influence. Upon Wings is for those who value intrigue and adventure.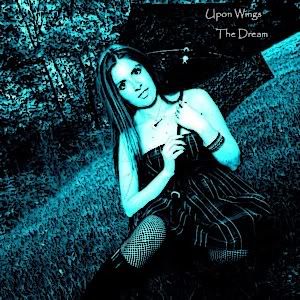 "I'm so excited about the first single from Upon Wings," declares Erickson. "It seems this is the right time to share 'The Dream'. I've been singing classical, musical theater and opera music since I was 4 years old, and that led me on a path to pursue music journalism and rock radio. Now, it feels great to be back on the other side and releasing a song that brings together the classical sounds that I remember from my childhood with elements of symphonic metal. I thank everyone who gives 'The Dream' a listen!"
More on Upon Wings at this location.