VAN HALEN - A Different Kind Of Truth Hits The UK Charts
February 13, 2012, 8 years ago
VAN HALEN's reunion set with David Lee Roth, A Different Kind Of Truth, has entered the UK album charts at #6. Van Halen's last official studio album, the dreaded III featuring EXTREME's Gary Cherone on vocals, topped out at #43 on the UK charts.
Van Halen might be on its way to a sixth career No. 1 album on the US Billboard 200 chart, but ADELE's 21 may stand in the band's way as she toppled all of the competition last night (February 12) at the Grammys, taking home no less than six awards, winning all of her nominations
Industry sources suggest that Van Halen's A Different Kind Of Truth may sell about 180,000 to 200,000 copies by the end of the tracking week on Sunday, February 12.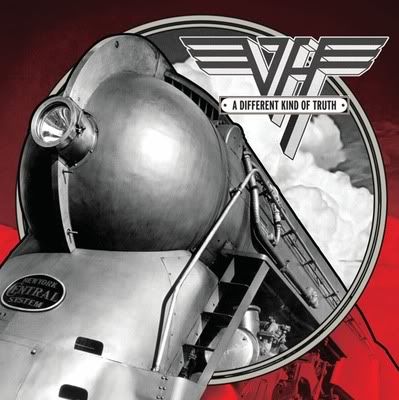 Check out BraveWords.com's glowing review of Van Halen's A Different Kind Of Truth at this location.