VAN HALEN Release 'She's The Woman' On 7" Vinyl
April 25, 2012, 7 years ago
Rock legends VAN HALEN have just released a limited edition 7" vinyl single of their new song, 'She's The Woman'" available for free starting Friday, May 4th with the purchase of the band's new album, A Different Kind of Truth, at participating record stores around the country (full list of stores available here).
Check out the official video for 'She's The Woman' below:
Earlier this week, Van Halen New Desk reports:
On November 30th, 2011, Van Halen fans worldwide took to the blogosphere and let out a collective moan after the Grammy Awards Announcement Show aired with no mention of the band's plans for 2012. Fueled by several stupid tweets by Grammy organizers, fans looking for a scrap (anything!) of information about a new album and tour were disappointed and convinced that Van Halen had nothing going on. Two new videos (that were uploaded to YouTube two weeks later on December 14th) show that the band was actually hard at work secretly pulling together old and new material for the new album and tour we have been enjoying for the last few months. The videos, while uploaded in December, have just now been made public.
Read more at this location and check out video footage below:
Van Halen recently announced 18 new tour dates that take the band throughout North America. All tour dates can be found at this location.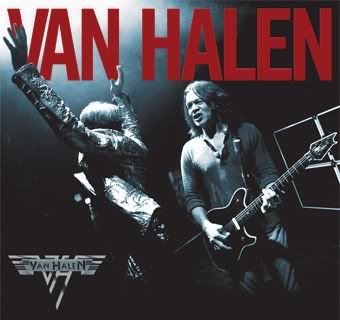 A Different Kind of Truth marks the first original Van Halen studio album with Roth on the mic since 1984. Check out the BraveWords.com review here.