WARRANT - Exclusive Rockaholic Song Streaming At BraveWords.com
April 22, 2011, 7 years ago
California hard rockers WARRANT will release their seventh studio album, Rockaholic, worldwide on May 17th via Frontiers Records/EMI. The album was recorded with legendary producer Keith Olsen (OZZY OSBOURNE, WHITESNAKE, SCORPIONS) at the helm, and features singer Robert Mason (ex-LYNCH MOB).
The new song 'Life's A Song' is exclusively streaming online at BraveWords.com - head to the left-hand-side of the site to launch the KnuckleTracks Online Audio Player.
Check out the artwork below: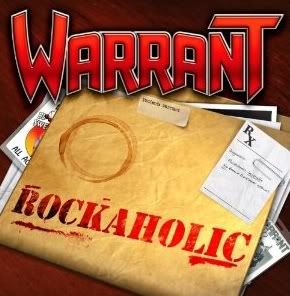 Rockaholic tracklisting:
'Sex Ain't Love' (audio sample below)
'Innocence Gone'
'Snake'
'Dusty's Revenge' (audio sample below)
'Home'
'What Love Can Do'
'Life's A Song' (audio sample below)
'Show Must Go On'
'Cocaine Freight Train'
'Found Forever'
'Candy Man'
'Sunshine'
'Tears In The City'
'The Last Straw'
Bassist Jerry Dixon commented recently: "The last few years has been like holding in a big "secret"from the world and now we get to share it. I really think we captured a perfect mix of the past and present on this record. Each song has its own vibe that's going to take people on a kick-ass Warrant rollercoaster ride. To help achieve an old school sound mixed with the flair of today, we called on the legendary Keith Olsen to do the production. There's enough '80's influence on songs like 'Tears In The City' and 'Sex Ain't Love' to keep the die-hard Warrant fans rocking while introducing them to new material".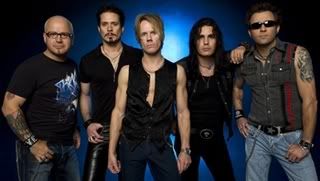 Check out behind-the-scenes footage from the Rockaholic recording sessions and photo-shoot below:
On April 19th, Warrant filmed a video for the first single from, Rockaholic, the track 'Life's A Song'.
For more info visit Warrantrocks.com.