WOODS OF YPRES Win JUNO For Metal/Hard Music Album Of The Year
April 20, 2013, 4 years ago
The Canadian Academy of Recording Arts and Sciences (CARAS) awarded WOODS OF YPRES the 2013 JUNO Award in the Metal/Hard Music Album Of The Year category for their Woods 5: Grey Skies & Electric Light album. Sadly, Woods Of Ypres founder/frontman David Gold passed away in December 2011 before Woods 5's official release.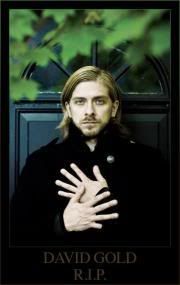 Other bands in the category were as follows:
CANCER BATS - Dead Set On Living (Distort/Universal)
CASTLE - Blacklands (Prosthetic/Sony)
DEVIN TOWNSEND PROJECT - Epicloud (HevyDevy/eOne)
EX DEO - Caligvla (Napalm/Fontana North)
RUSH is also nominated for a Juno in the Group Of The Year and Rock Album Of The Year for Clockwork Angels.
A full list on nominees can be found at this location. The 2013 JUNO Awards are being held in Regina, SK.