JON LORD - Concerto Studio Release Set For September
June 11, 2012, 10 years ago
DEEP PURPLE keyboardist JON LORD's Concerto For Group And Orchestra, re-recorded by the Royal Liverpool Philharmonic Orchestra and a selection of invited guests, is set to be released by Edel Records in September (ABC Records in Australia).
After more than 100 performances worldwide and numerous revisions, the new recording represents Jon's definitive version of the masterpiece, which in 1969 pointed his career in a new direction and laid the foundation for an astounding musical reputation and career.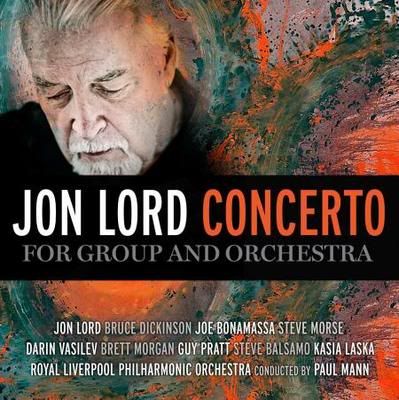 Guests and soloists on the new recording include BRUCE DICKINSON, JOE BONAMASSA and STEVE MORSE along with Jon's 'house singers' - Steve Balsamo and Kasia Laska. It was recorded at Liverpool's Philharmonic Hall by Abbey Road Studio's crew.
The recording was conducted by Paul Mann, whose in-depth experience with the piece includes conducting its 30th anniversary resurrection at London's Royal Albert Hall in 1999 and the ensuing world tour with Deep Purple.
The new release will be accompanied by a specially filmed documentary. Further details to follow.
According to his official website, a special performance of the Durham Concerto in Hagen, Germany on July 6th is set to be Jon Lord's first concert appearance this year.
The concert is rounding off Jon's stretch as this year's 'composer in residence' with the Hagen Philharmonic Orchestra near Dortmund. To this end, the orchestra has been performing several of his pieces over the past few months, most recently a breath taking performance of From Darkness To Light, which was broadcast by German radio WDR3 on May 15th.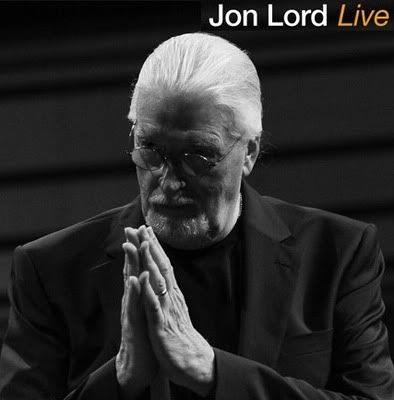 About that performance, Jon later wrote to Hagen's conductor Florian Ludwig:
"It was a truly wonderful and emotional experience sitting in my house in England and listening to the glorious sounds you were making in Hagen – wanting to be there and yet in a way happy that you could not see me with the tears in my eyes. The piece means a very great deal to me, and you played it as if you had looked into my heart and soul and found what I was thinking and feeling as I wrote it."
For the concert on July 6th, and subject to the continued progress of his recovery from cancer, Jon will play Hammond organ on his Durham Concerto and piano on a further selection of his solo pieces mixed with works by other composers connected to Jon and his music.
For ticket information click here.