BLACK TIDE - 'Walking Dead Man'
June 21, 2011, 11 years ago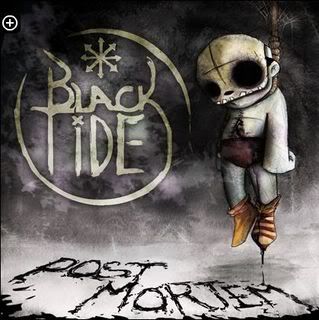 Miami hard rock outfit BLACK TIDE have released their new video, for the track 'Walking Dead Man'. Check out the clip below:
"This song is inspired by all the negativity we've experienced. The negativity we try to cut out of our lives every day," said guitarist/vocalist Gabriel Garcia. "If you're feeling mad or confrontational, it's a fun song to listen to."
'Walking Dead Man' will be featured on Black Tide's new album, Post Mortem, to be released on August 23rd via DGC/Interscope Records. Post Mortem is the follow up to Black Tide's 2008 debut, Light From Above.
Black Tide will hit the road in support of Post Mortem as part of the Best Buy Music Gear Stage on the second annual Rockstar Energy Drink Uproar Festival later this year. Uproar will run from August 26th through October 15th, conquering North America with a massive active rock lineup, featuring veteran acts AVENGED SEVENFOLD, BULLET FOR MY VALENTINE, SEVENDUST and more.