CHRISTIAN MISTRESS - 'Pentagram And Crucifix'
March 29, 2012, 10 years ago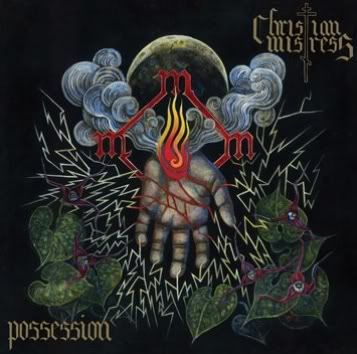 Traditional heavy metal band CHRISTIAN MISTRESS have released their new video for the song 'Pentagram And Crucifix'. The clip was shot in the band's hometown of Olympia, Washington and directed by Christine Davis and David Hoekje. Check out the video below:
The full-length, Possession, was recorded with former The Fucking Champs guitarist Tim Green at Louder Studios (MELVINS, SAVIOURS, RED SPAROWES, UNWOUND) and mastered by John Golden at Golden Mastering.
Possession's full tracklist is as follows:
'Over & Over'
'Pentagram and Crucifix'
'Conviction'
'The Way Beyond'
'Possession'
'Black to Gold'
'There is Nowhere'
'Haunted Hunted'
'All Abandon'
The band (Christine Davis: vocals, Oscar Sparbel: guitar, Ryan McClain: guitar, Johnny Wulf: bass, Reuben Storey: drums) formed in 2007, while the band's mini-LP, Agony & Opium, was released in 2009.