MASTERCASTLE Announce Addition Of New Drummer; New Album Details Revealed
August 28, 2012, 10 years ago
Italian quartet MASTERCASTLE have announced the addition of drummer John Macaluso (MALMSTEEN, JAMES LABRIE, TNT, ARK) to the band.
Guitarist Pier Gonella commented: "It's fantastic to have John in the band. His playing style has long been admired by all Mastercastle members and to have his signature drum sound driving the new material is something we can't wait to introduce to our fan base."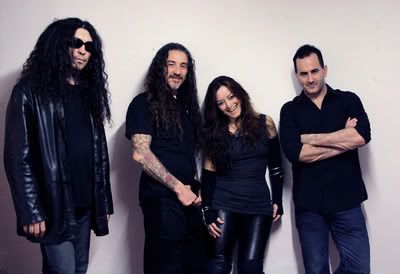 Mastercastle are currently working on their fourth album entitled Metals with an anticipated release of early 2013 on Lion Music.